Reading club quality evaluation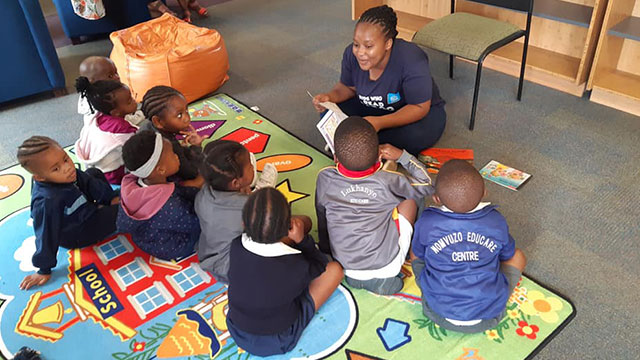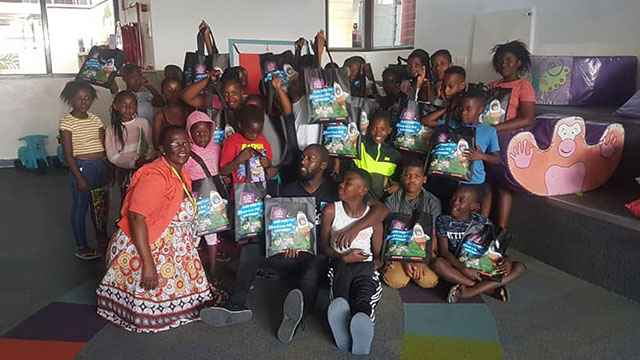 In 2019, our first major evaluation of reading club quality and sustainability was conducted by JET Education Services. It included telephonic surveys with random samples of active and inactive reading clubs, and qualitative site visits to 25 clubs in all 9 provinces.
CLUB AND LEADER PROFILE
Nearly half of reading clubs (49%) meet at schools, followed by preschools (18%), homes (15%), libraries (8%), and churches and community centres (7%).
Reading club leaders are most likely to be female (90%), between age 30 and 59 (80%), Black African (89%) and in full-time employment (65%), usually in educational organisations.
READING CLUB PRACTICE
The evaluation applied a quality matrix to classify clubs as weak, struggling, developing, good or excellent. Overall, 23% of surveyed clubs met our criteria for excellence, and another 42% of clubs demonstrated good practice. 27% were developing and 7% were struggling.
At a more granular level:
of clubs met the minimum standard of a 1:15 adult-to-child ratio
of clubs met at least once a week
of clubs met for at least 45 minutes per session
of clubs say most children attend regularly
of clubs have at least 2 types of reading materials (Nal'ibali supplements, own books or library books)
However, quantities were often limited:
of clubs had less than 20 of each resource
of clubs use children's home languages always or mostly for activities
of clubs read aloud at all or most sessions, though only 60% talk about the books they have read at all or most sessions
Children did not engage directly with text as often as expected. This may be hindered by Reading Club Leaders' understanding of its importance, and in some cases by insufficient reading material.
of clubs meet criteria for excellence
of clubs demonstrate good practice
DETERMINANTS OF QUALITY
Attending Nal'ibali training, and access to reading and writing resources, were the strongest predictors of higher-quality reading club practice.
INACTIVE READING CLUBS
Reading clubs that become inactive are most likely to do so within a year of registration. This suggests that the first year of support is critical to empower, "hook" and support reading club leaders and members.
Main threats to sustainability were departure of Nal'ibali staff when a specially-funded project ends, challenges attracting volunteers in communities with high unemployment, and difficulty balancing curriculum demands and running a school-based reading club.
THE VALUE OF READING FOR ENJOYMENT
Leaders of both active and inactive reading clubs said that they believed the reading for enjoyment approach was effective and would like to see it adopted more widely.
Some of the changes most frequently reported as a result of reading club participation are that children are spending more time reading for enjoyment, and their reading skills have improved. Some teachers also reported that embedding reading for enjoyment in their classroom work boosts their students' confidence.
Learning more about the strengths and weaknesses of the reading club model has helped us strengthen our offering in 2020 and beyond. The evaluation results are summarised in this infographic, and the executive summary is available here.