Evidence of behaviour change: findings from our third annual survey
Each year Nal'libali surveys a random sample of the literacy activists in our network, known as FUNda Leaders, to better understand their reading habits, evaluate the quality of support, and assess the degree to which the Nal'ibali campaign is improving access to reading materials and driving behaviour change. In 2019 we surveyed a representative random sample of 399 people out of 17,713 FUNda Leaders for whom we had contact numbers.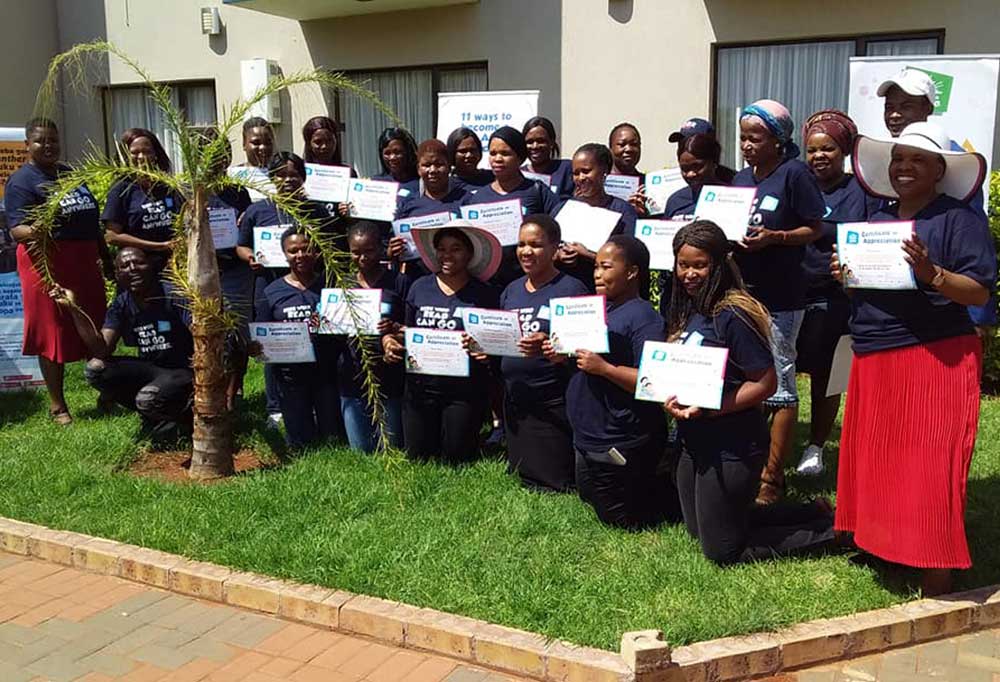 68% of FUNda Leaders had heard from Nal'ibali in the last year, up from only 44% the year before. They also heard from us more frequently.
70% of FUNda Leaders were receiving the Nal'ibali reading supplement, up from 57% in 2018.
Of these, 58% had the supplement delivered to their organisation, up from 37% in 2018. Others accessed it from newspapers, friends and family members, libraries, Post Offices and the website.
41% of people have used the website, up from 21% last year.
Of users, 75% use it once a week or more (vs 46% of last year's users).
71% of FUNda Leaders said they visited a library (up from 58% in 2018)
29% of FUNda Leaders took children to a library to check out books in the past year. None reported doing so before joining Nal'ibali.